Aramis damaged his back again.
I put a hot pad to alleviate the pain but this time it was worse so we went to the vet.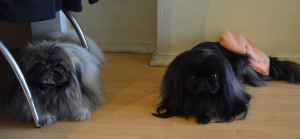 The vet got two x ray done, and there were multiples pain spots.
He prescribed TRAMADOL HCI 50 mg ,
1/2 tablet every 8-12 hours.
PREDNISOLONE 5mg
1 tablet every 12 hours ( 2 per day ) for 2 days
1 tablet once daily  for 3 days
1/2 tablet once daily for 5 days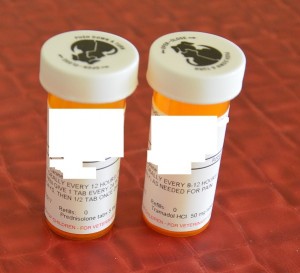 I grated an apple to mix with his meds taht I crushed into powder; he didn't like it so I added some  dog dry food to it.I also tried sheep milk yogurt to mix with his meds he didn't like either.
I will mix with banana as he likes it. Hopefully he won't notice the meds.