For purebred puppies to be registered with the AKC, they must be bred from an AKC registered male ( sire) or an AKC registered female ( dam)  of the same breed. If you bought your puppy from a responsible breeder, the liter is usually registered with the AKC. You only have to register your dog to the AKC.
You should receive these papers from your breeder: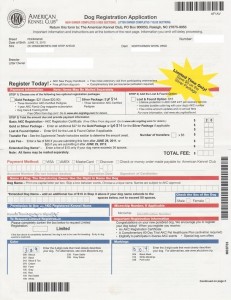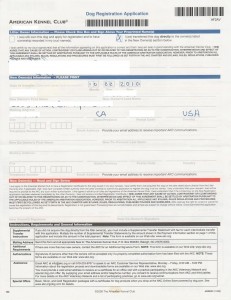 Make sure you write number written at the top right as it is works as a tracking number on the AKC website.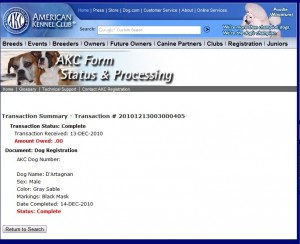 Once you fill up this form, simply send it back to the AKC with the proper fee. You will receive several papers from them. Your dog registration: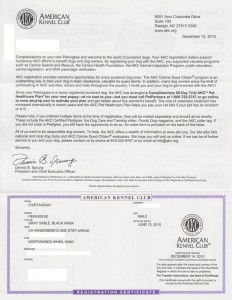 An offer for pet insurance: