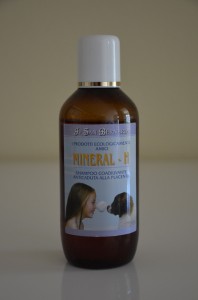 I bought this hoping that Aramis ' coat would grow longer and becomes shiny.
Aramis has a very short coat, I am trying to make it healthy so it can grow and get the volume I want.
I mix the shampoo 1:3 with water and use it weekly.
This is a long term therapy, I will keep the blog updated for the results.
http://shop.ivsanbernard.info/MINERAL-H-SHAMPOO-250-ML-781.htm?categoryId=-1
This is what the product promises :
Helps prevent hairloss. Shampoo for dogs who experience hairloss, dandruff or have a dull coat. Contains placenta extracts which have a delicate detergent action and helps strenghten fur. Helps prevent hairloss and stimulates hair regrowth.