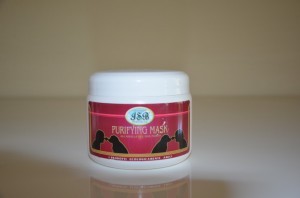 This product is a good product to use when their coats are super dirty. It smells good and it doesn't dry their skin. Overall I like it, although this is not a product that I  use for every bath.
I will continue to us it as it deeply cleanses. It is super easy to use. Just put a nice amount on the coat, massage it , gently brush it so it spreads all over, leave it for 10-15 min ( I usually wash their face while waiting) and rinse well .
http://shop.ivsanbernard.info/PURIFYING-MASK-500-ML-555555.htm?categoryId=-1
Made from argyle clay from the Dead Sea. SPECIFIC for: Deep conditioning and nourishing the skin. Reduces static electricity and makes coat soft and shiny. Aids in restructuring damaged hair. It reduces static electricity and makes the coat soft and shiny. Mix 1:10 with Purifying shampoo to deeply cleanse, condition and soothe in one step.